LATEST GROUP NEWS

Royal Albert Dock news
Venus did not succeed through the short-listing process for the Royal Albert Docks, which is unfortunate as our development would have generated much needed employment in the area and would have helped the London Borough of Newham to add core skills and training for its people.
Venus Group UK was formed under its current name in 2005, however many of the Companies and Units can trace back their origins to 1995. We pride ourselves on recognising and capitalising on all opportunities that come our way to build the success of the Group and the many business partners that we have.
Within the UK Group we have five main activity divisions which are Venus Property and Construction, Venus Corporate Solutions, Venus Trading, Venus Capital and Venus Charities. Our biggest growth so far has been seen within our Construction portfolio which has now grown to be valued in excess of £25m. The development of the portfolio has been led by our Construction team. Additional facilities are planned, primarily building on our specialisms of Care Homes and Learning Difficulty Centres.
However, our involvement does not stop there; we also have the infrastructure to support these new and existing ventures through other subsidiaries within the Group thus always maximising our Return on Investment.
With well established businesses in Europe and the Asia-Pacific region, we are always looking for new Horizons and Opportunities for growth both within the UK and Overseas marketplaces, looking farther afield than our existing strong business relationships in Asia.
We do not see the scale of the project as a barrier; more an opportunity. We have the strength in our Management Team to handle any sized opportunity or project.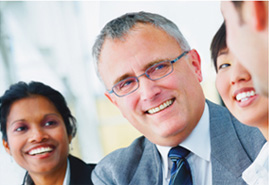 The Venus Group has extensive relationships with a range of strategic partners. It succeeds where it secures a viable business proposition; then brings together the appropriate delivery partners, strategic investors and management team to make it happen; to make a vision, reality.
Venus Group Corporate Statement